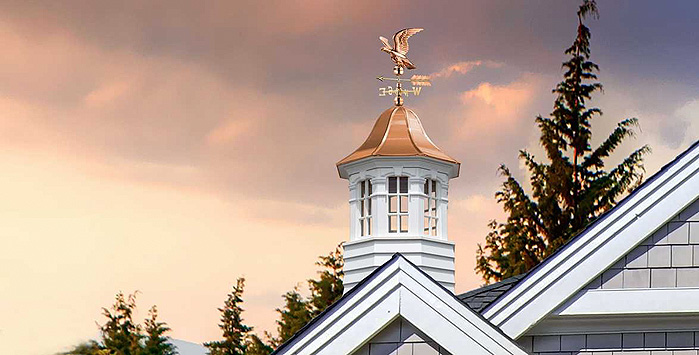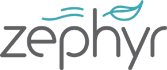 Cupolas have a long history in the northeast, standing for art, style, and refinement. These dome-shaped structures have adorned rooftops for centuries with their elegant charm and style.
As well as adding decorative value, cuploas have lighted the coastline for returning ships, housed a clanging bell calling town meetings to order, or provided barns and carriage houses with ventilation.
If you plan to add an outdoor building to your property, or have a re-roofing project coming up, now is the perfect time to contact us about adding a rooftop cupola. Our design experts will help you choose a cupola that's just right for the structure on your property.
Our Simple Process Makes it So Easy to Work With Us!

We want to understand your dream and then personalize a solution to match your vision.

Once you are happy and approve our proposal, we are ready to get to work!

We want to understand your dream and then personalize a solution to match your vision.
Frequently Asked Questions about Cupolas
A stylish, custom-built cupola from Outdoor Personia resting atop your garage or house will draw people's eyes to your magnificent roofline. It would never do to have your cupola smudged, scratched, or stained. Climbing your roof to clean your cupola is both undesirable and dangerous.
Outdoor Personia uses maintenance-free materials, such as wood, vinyl, aluminum, and copper, to build durable cupolas. We create your cupola to be enduring, weather-resistant, and an eye-catching work of art.
Cupola roofs are available in metal, painted metal, steel, copper, or shingled to match your project. Custom-design your roof cupola plans with a variety of high-quality materials to enhance the existing architecture of your home. With minimal effort, you can add charming New England beauty to your home!
Seize the opportunity to create a personalized cupola that matches your personality by investing in a cupola from Outdoor Personia and customizing the cupola with your choice of colors and materials. Outdoor Personia offers a wide variety of cupola styles. Buy a vinyl octagon cupola with a bell roof or a wood cupola with a copper roof. You can even custom-order a cupola with stained-glass windows.
Check out our Hancock, Prudential, Millennium, and Gazebo series to get your mind spinning with ideas for your custom cupola style.
Outdoor Personia offers a wide selection of options for your rooftop cupola. Our customers love the beautiful, unique touches that make their cupola personal to them. Here are a few of our popular custom cupola touches:
Stained Glass Windows
Clapboard Base
Board n' Batten Base
Lantern Mount
Flashing Kit
Personalized Monogram
Do you want the perfect look for your custom cupola? Choose a metal cupola or even order a cupola painted with a custom color of your choice. If a wooden cupola is a perfect complement to your home, you can leave it natural or get it stained with a stain color of your choice.
You have chosen the perfect cupola for your facility, and now comes the finishing cherry on top – a weathervane! Combine a cupola and weathervane to enhance the aesthetic appearance of your home or venue.
Weathervanes combine function with beauty and style for a handsome addition to your garage cupola. Choose a weathervane from our wide selection styles, from the traditional rooster to nautical and marine life themes, horses, mermaids, and more. 
With an Outdoor Personia cupola complemented by a weathervane, your home will grace the street with an elegant and charming air.
When designing a cupola to ride high on your rooftop, it is crucial to get the right size – not too large and not too small. Don't worry! Our Outdoor Personia cupola designers are experts in this area. They will gladly help you with the measurements and proportions, considering the size of the structure on which you wish to install your cupola.
Since garages, barns, and houses come in a tremendously wide variety of dimensions, Outdoor Personia offers custom cupola sizes. With no limitations on measurements, designing a cupola with Outdoor Personia is a stress-free experience.
Take a look at our wide variety of custom cupola projects!
Are you looking for cupolas for sale? Outdoor Personia is your place! We ship custom cupolas to the lower 48 states and would be delighted to help you add a beautiful and valuable asset to your home.
Outdoor Personia cupolas, shipped direct to you, will add a touch of sophistry when installed on top of your New England garage or barn.
So you've decided to invest in a custom cupola. Now what? Here are a few simple steps for you to follow.
Step #1. Outdoor Personia has two design showrooms, one in Bellingham and one in Hanover, MA. Ask for a free quote, or stop in for a visit at either of these cupola design centers to talk to an Outdoor Personia cupola expert about your visionary cupola.
Step #2. One of our cupola design experts would be delighted to sit down with you and discuss the style of cupola you envision and the colors and options that will aesthetically complement your home. Together, you will draw up a cupola design plan, complete with all the assets and precise measurements.
Step #3. Your cupola will be built by our experienced team from high-quality materials and shipped directly to your home for the installation process.
Step #4. Your custom cupola will finally be installed either by you or by our team of expert cupola installers.
Take a step back and admire the new dignity and style your cupola brings to your garage or pool house, riding high like Lady Liberty's flame held proud and high for all to see.
Are you a do-it-yourself type of person? Great!
It's a package deal! When you purchase your dream cupola from Outdoor Personia, you will receive a complete, easy-to-follow installation guide. This guide will step you through your cupola's entire installation process. How's that for a fun, easy project?!
If you are not physically able to install your cupola or are a bit unsure of the process, Outdoor Personia is here to help!
We install cupolas within our normal shed delivery area and would be delighted to assist you in completing your cupola project.
Other people like you have come to Outdoor Personia seeking solutions for their outdoor living spaces. Check out these project ideas and customer stories to see how we can personalize a solution for your individual needs. 
2. We will contact you to have a conversation. 
3. Together we'll build your dream backyard!