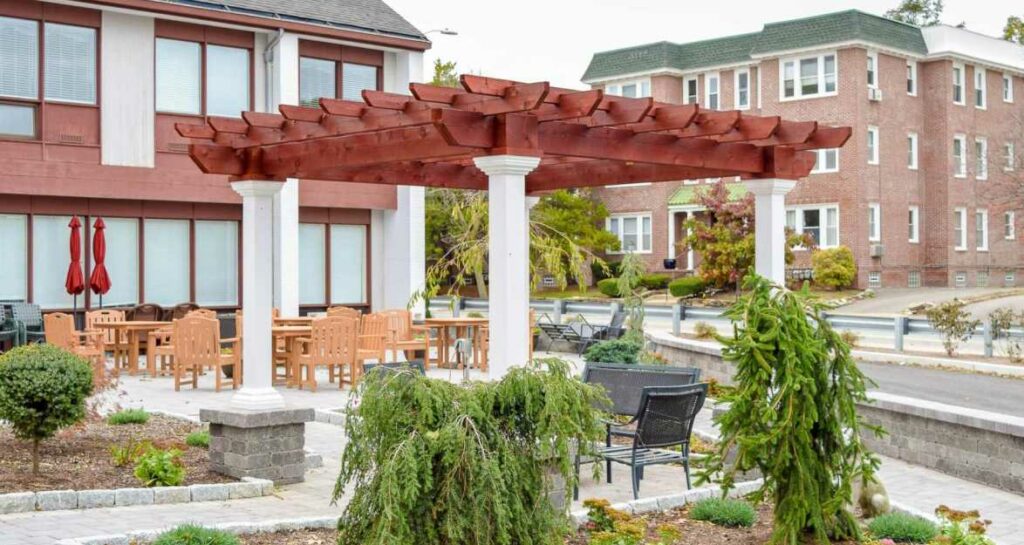 Does your business need a commercial storage building? Or are you looking for a commercial gazebo or park pavilion for your customers to enjoy your establishment outdoors? Outdoor Personia builds personalized gazebos, pergolas, and pavilions for all kinds of commercial applications.
We have the experience it takes to work with businesses as well as contractors and landscapers, helping  them create the perfect outdoor spaces that are delivered on-time and on-budget. With years of experience in design, engineering and construction, we can build the structure you need with the specs you require.
When you choose to work with Outdoor Personia, you will have a partner who is happy to assist  you on the unique requirements of your project. That is what personalization is all about!
Whether you are looking for style or function, or a combination of both, tell us what you need and we will get started creating a personalized solution for your next commercial project.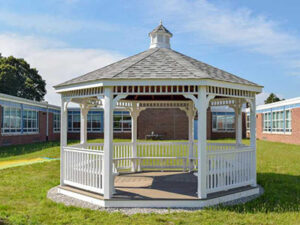 Commercial Gazebos
A gazebo is a great solution for hosting romantic outdoor events such as weddings. Better looking and more sturdy than a temporary tent, a commercial vinyl or wood gazebo from Outdoor Personia can act as a focal point of your business for your customers. Outdoor Personia offers a variety of customizable gazebo features including, cupolas, pagoda roofs and screening to please the tastes of even your most discerning customers.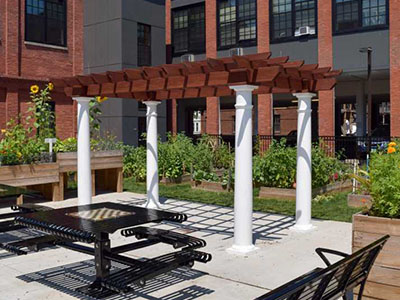 Commercial Pergolas
A wood or vinyl pergola can add shade and a pleasing aesthetic to patios and walkways. This makes them a popular addition for outdoor dining at restaurants, or providing a shady, outdoor seating area in apartment complexes and retirement communities. We offer the same customization options for commercial pergolas that we do on residential pergolas including custom size, height, color, and materials, including vinyl and cedar. Commercial pergolas can even feature an arched roof for a stylish look or side curtains for additional shade and privacy.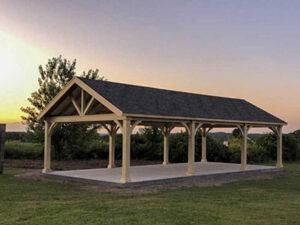 Commercial Pavilions
Our Commercial pavilions offer a large covered area for hosting outdoor events. Municipalities love to install pavilions to create picnic and sport shelters at local parks, while businesses and organizations love using them to attract the community by hosting celebrations, lectures and even movie night.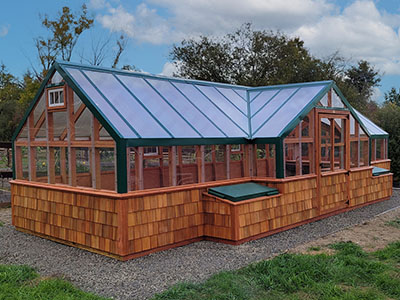 Commercial Greenhouses
Wouldn't you love to maintain a garden year-round? Always have the smell of fresh herbs and the taste of garden tomatoes in any weather. Imagine having a solar-heated sanctuary to keep your plants healthy in the middle of harsh New England winters, or get a jump start on the growing season where you can plant early before moving them to the outdoor garden. Outdoor Personia can make this dream a reality by custom-designing a quality, hand-crafted Commercial Greenhouse just for you.
Our Simple Process Makes it So Easy to Work With Us!

We want to understand your dream and then personalize a solution to match your vision.

Once you are happy and approve our proposal, we are ready to get to work!

We want to understand your dream and then personalize a solution to match your vision.
Commercial Outdoor Building Solutions
Other people like you have come to Outdoor Personia seeking solutions for their outdoor living spaces. Check out these project ideas and customer stories to see how we can personalize a solution for your individual needs. 
2. We will contact you to have a conversation. 
3. Together we'll build your dream backyard!