Ah, the smell of freshly turned soil! For avid gardeners, nothing is more invigorating than getting their hands into the soil and nurturing plants. The longer you garden, the more likely you are to begin dreaming of having your very own custom-built greenhouse. What could be better than a year-round space to flex your green thumb?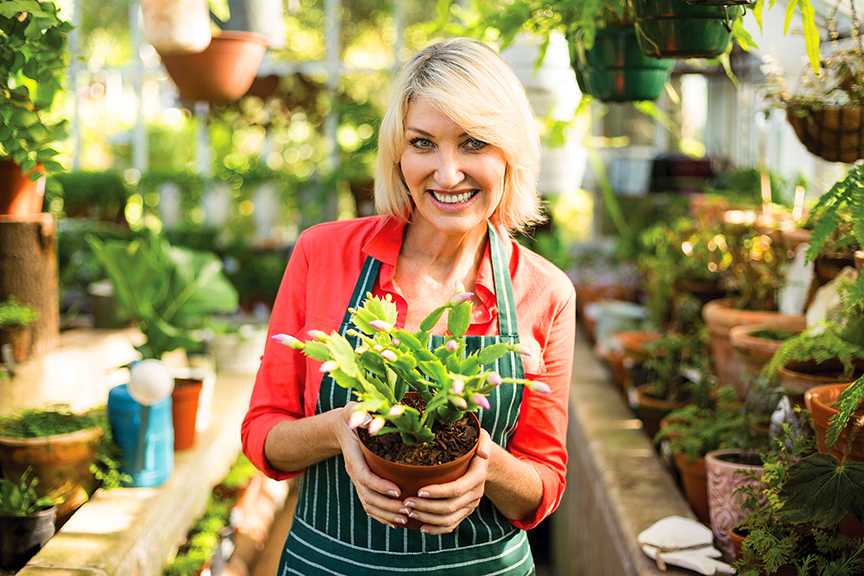 Questions to ask before buying your greenhouse
With the many options available today, we recommend that you do thorough research and homework before choosing a greenhouse to purchase. You'll be a better-informed shopper if you explore your options before starting the sales process. The sales process should center around customizing a greenhouse to meet your specific needs.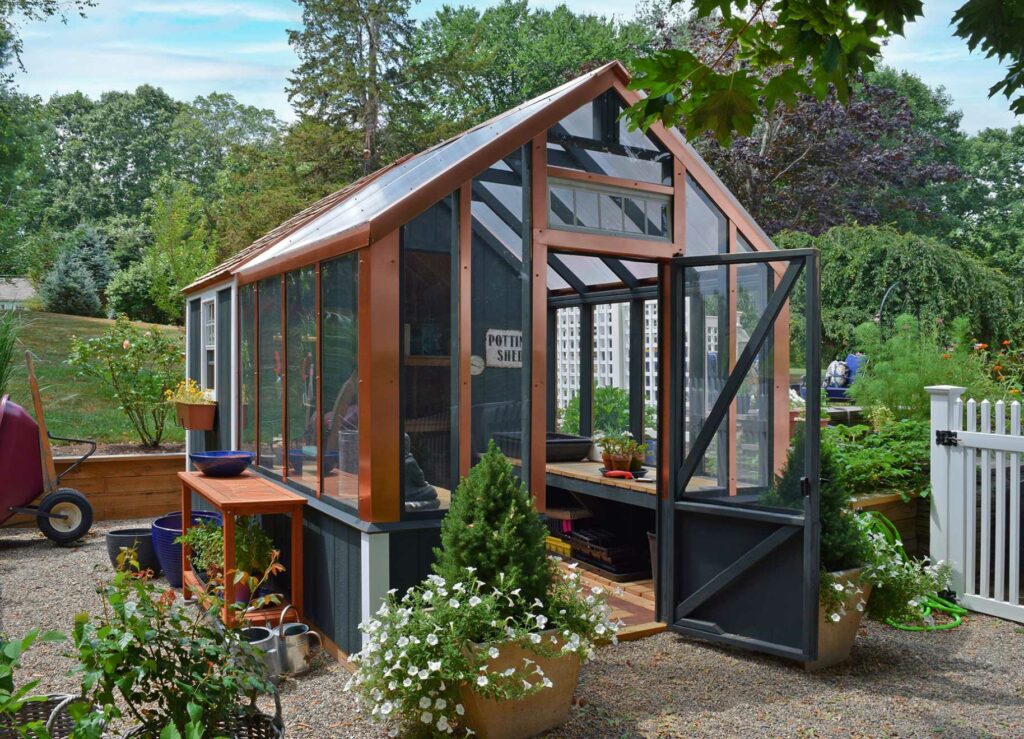 1. What are the zoning and permitting requirements in my neighborhood?
A greenhouse is a structure, and every community regulates structures differently. Before you do much dreaming and planning, check with your local authorities regarding the zoning regulations. Most localities and neighborhood associations require homeowners to obtain some level of permission before erecting a greenhouse. Some local governments may have fewer regulations for a small greenhouse particularly if it is classified as a storage shed.
Zoning Restrictions
Neighborhoods or governments may restrict the overall size or height of your buildings. Local setback requirements may restrict where on your property you may place your greenhouse. Typically, the closer you live to a city, the tougher the restrictions.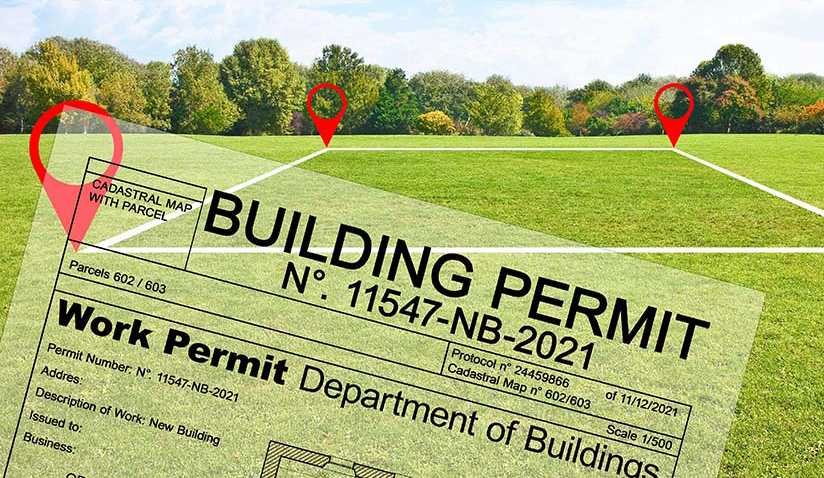 Permitting
Most localities require a zoning permit to install a greenhouse of any considerable size. Some areas may require certified structural drawings to issue a building permit for a freestanding building. Outdoor Personia can provide any required drawings to your town's building department to simplify the permitting process for you.
2. Where should I locate and position my greenhouse?
Just buying a greenhouse will not ensure gardening success! Carefully position your greenhouse for optimal convenience and growing conditions. Not only do you want it to look great on your property, but it should be placed in a spot where the plants will thrive.
Sunshine
Position your greenhouse to maximize its exposure to sunlight. According to greenhousetoday.com, a greenhouse should receive at least 6 hours of direct sunlight, especially during the winter. Steer clear of buildings and trees that could shade your greenhouse. If you are considering a greenhouse with the attached storage shed, the shed portion should be on the north side of the greenhouse.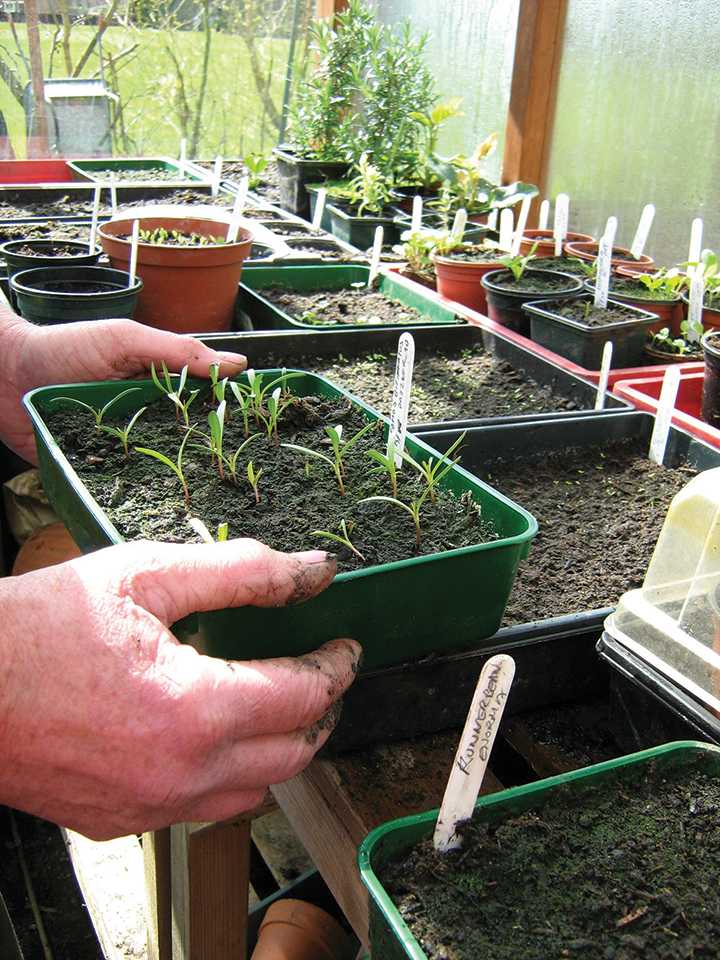 Shelter
To reduce your heating costs and optimize plant performance, choose a spot that blocks cold north winds.
Space
Position your new greenhouse so that it looks great on your property and doesn't obscure important lines of sight. Be sure to leave space around your new structure to comfortably mow, play, and tend your other garden plants.
Draw the footprint of your dream greenhouse on the ground with paint or stake the corners and give yourself some time to imagine how it will fit into your normal outdoor activities.
Drainage
Choose a spot that is level and well-drained. Starting with a level area will reduce your expense in site preparation. A grade of 3% will help water drain away from the greenhouse foundation.
It's usually not difficult to decide on the best spot for your greenhouse. Outdoor Personia's team of knowledgeable experts will be happy to assist you in choosing the best location.
3. What is my budget for buying a greenhouse?
Your options for customizing and building your greenhouse are as broad as your budget. So how much should you spend?
Usage
Are you growing flowers or vegetables that will yield you return on your investment? Or does your greenhouse simply indulge your hobby? What plants do you plan to grow, and do those plants require any special greenhouse features? Questions like these can help you determine a budget range for your greenhouse. Also, remember that it is difficult to monetize the value of relaxing among green plants!
Investment
Like any other major structure, a greenhouse is a long-term investment. Trying to cut corners to save money may sabotage the usefulness and longevity of your investment. Also, consider operational costs like your greenhouse's impact on electric and water bills.
4. What size greenhouse should I buy?
How big is your dream? The size of the greenhouse that you choose depends on your goals for using it and the number of plants you intend to grow.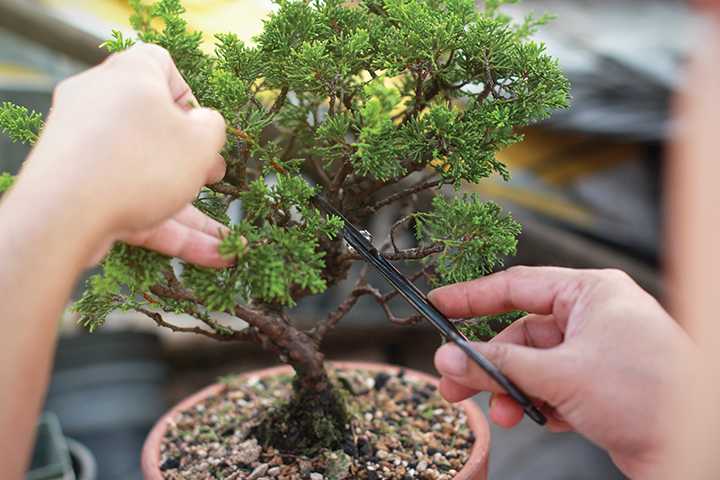 Small
If you only need space to start seeds before transplanting the plants outdoors, a 4'x6' or 6'x8' greenhouse with a potting bench may be adequate for your needs.
Medium 
If you need space for plants to grow to their full size and bear fruit, you should consider an 8'x16' or 10'x12' greenhouse.
Large
To accommodate more serious commercial ventures, a 16'x20' greenhouse may be necessary.
The simplest answer to the question, "How big?" is "As big as possible." Many gardeners outgrow their greenhouse after just a season or two. Start with the largest greenhouse that your space and budget will allow. You'll likely be glad for every square foot you have because adding space later can be expensive.
5. Which greenhouse style will work best for my needs?
With Outdoor Personia's focus on customizing your greenhouse to meet your individual needs, available styles are as diverse as our customers. You may find it helpful to start by choosing between lean-to and traditional greenhouses.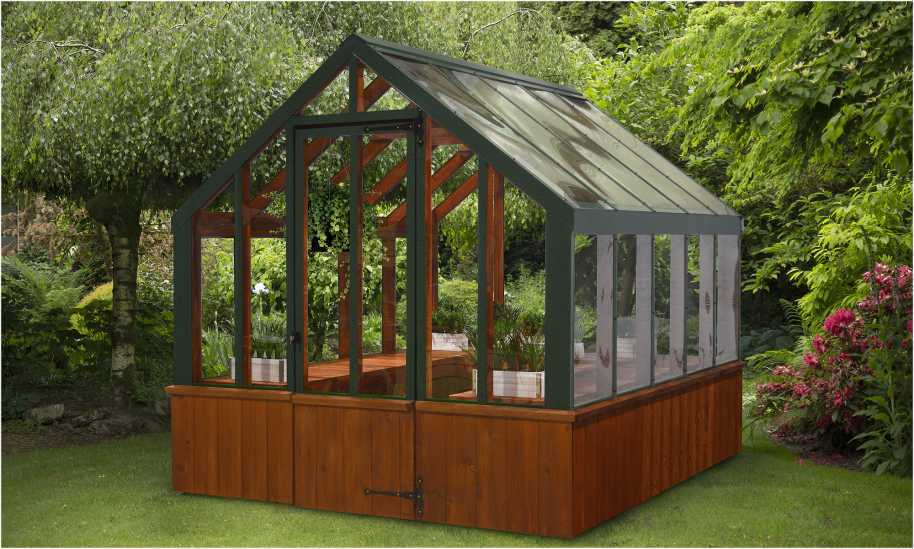 Traditional Greenhouses
Traditional greenhouses resemble other outdoor buildings with four walls, gables, and apex-style roofs. Innovative options to customize a traditional greenhouse are boundless!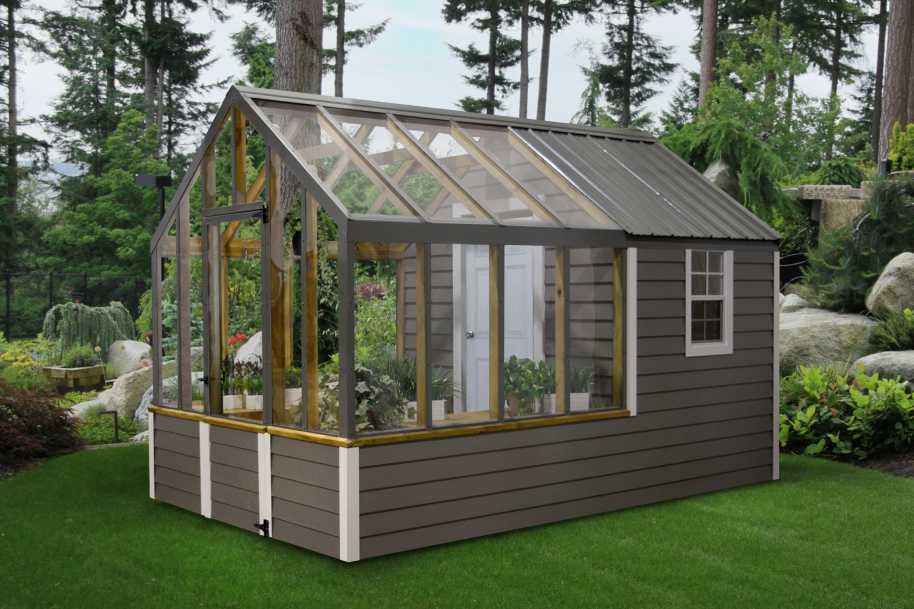 Lean-To Greenhouses
Lean-to greenhouses are designed to lean against the wall of another structure or a fence. The pent-style roof slopes away from the supporting structure. This design saves space for gardeners who have less room.
6. What are the best materials to use in my greenhouse?
The materials you choose for your greenhouse largely determine the life of your investment and its efficiency.
Frame Materials 
Many greenhouse kits have frames made of steel or aluminum. The steel is usually protected from rust by a galvanizing process. Outdoor Personia frames our structures with a variety of materials including pressure-treated southern yellow pine or stained cedar wood with weather-resistant metal trim. These materials are strong enough to endure the harsh New England weather.
Wall and Roof Materials
At Outdoor Personia, we exclusively use durable polyacrylic clear walls and roofing. These panels diffuse the sun's rays while still retaining the natural solar heat. Solid knee walls can support an optional bench for potting. You may choose to cover the exterior with painted Duratemp siding or stained cedar shingles.
7. What load requirements should my greenhouse meet?
Greenhouses in the Northeast are susceptible to extreme weather conditions. Be sure that the greenhouse you choose has wind and snow load ratings that match your climate area. Plus, make sure that the installer prepares a solid foundation for your greenhouse. Websites like SkyCiv.com can help you determine the wind and snow load ratings for your home.
Outdoor Personia recommends that we handle all the site preparation on your property where your new greenhouse will be located.
8. How will I ventilate and heat my greenhouse?
Importance of ventilation 
Keeping the air moving in a greenhouse is vital to balance the temperature and prevent fungal diseases. Pockets of hot or cool air will affect plant health.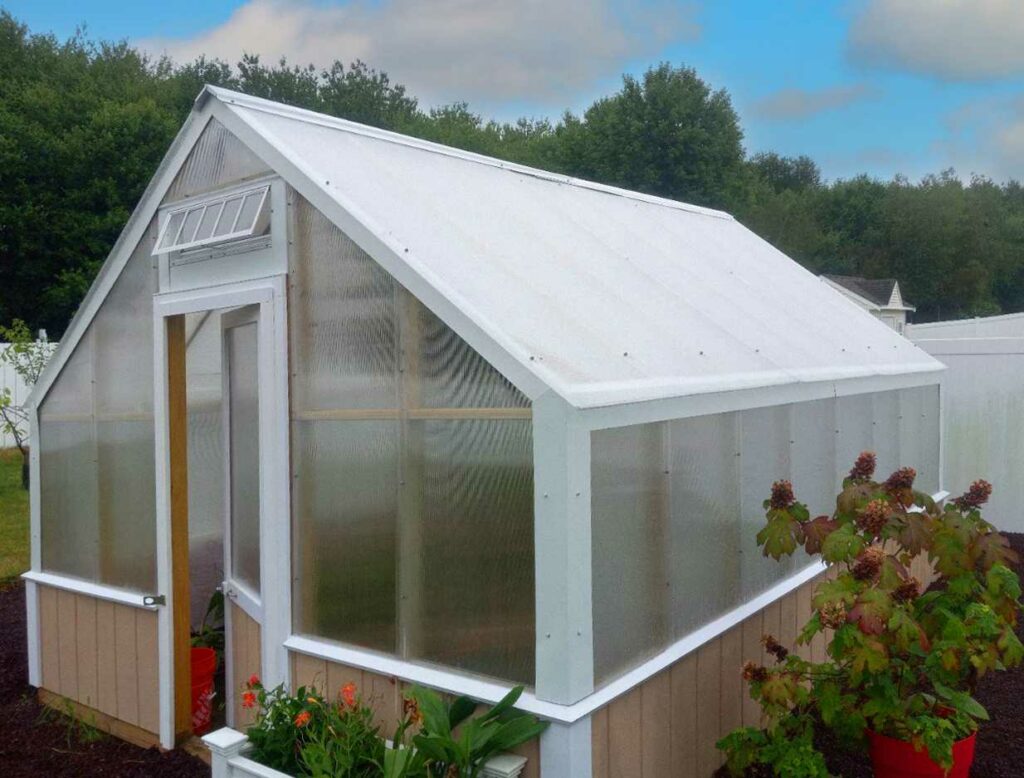 Ventilation tools 
Install 2-5 fans depending on the size of your greenhouse. Oscillating fans move air particularly effectively. Vents, generally installed on greenhouse roofs, can be opened on warm days to allow hot air to escape. Louver windows on the greenhouse sides can further enhance ventilation. Automatic vents will open or close based on the internal temperature of the greenhouse.
Heating tools
If you plan to start seeds in early spring or keep tropical plants living year-round in your greenhouse, you may consider installing a heating system to better regulate the temperature.
9. What flooring should I install in my greenhouse?
You may be tempted to focus on the structure of your greenhouse and ignore the floor. Don't! Bare ground will become uneven and muddy and can increase the risk of plant disease.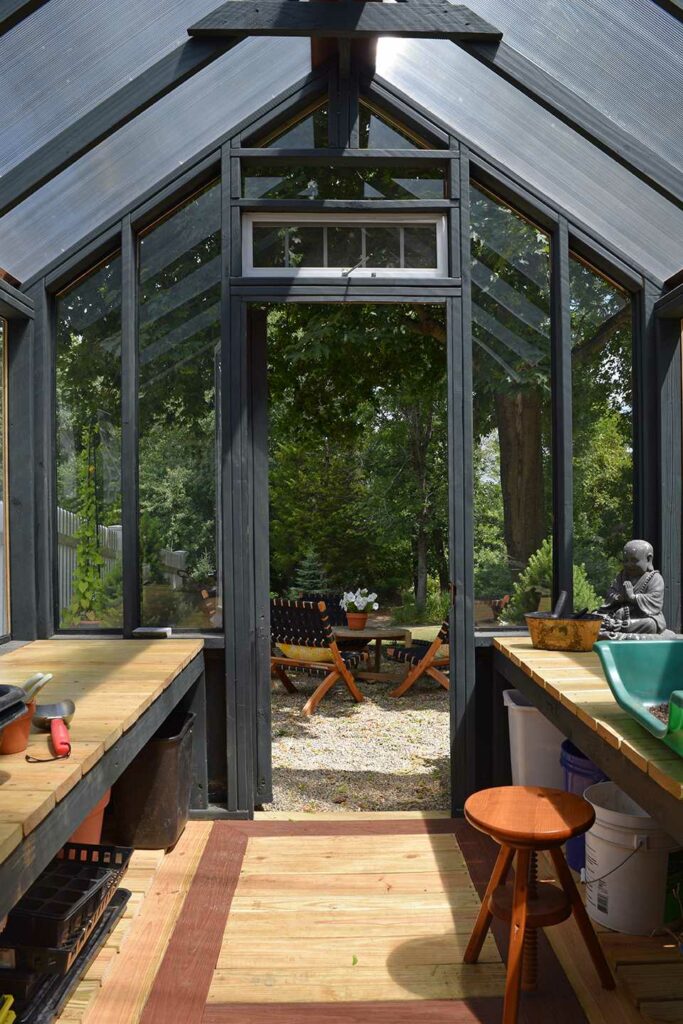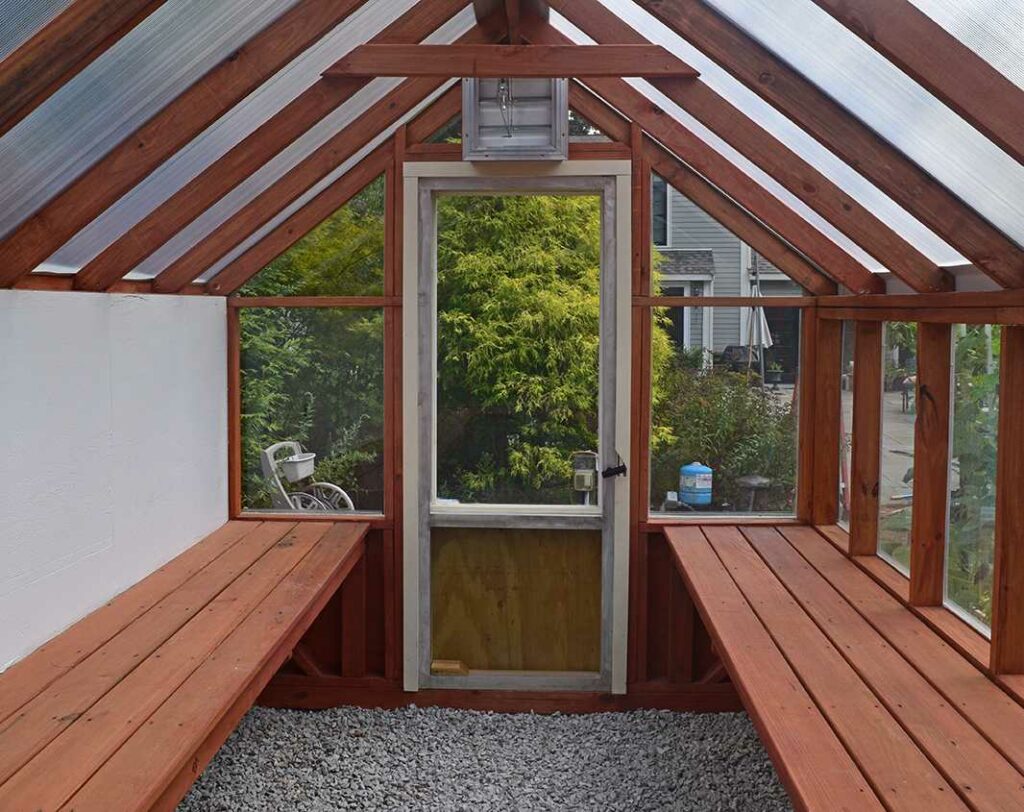 We recommend raising the greenhouse base a few inches above ground level to reduce moisture contamination. Crushed rock, stone dust, decking boards, or concrete are good options for greenhouse flooring.
10. What is the reputation of the manufacturer I am considering?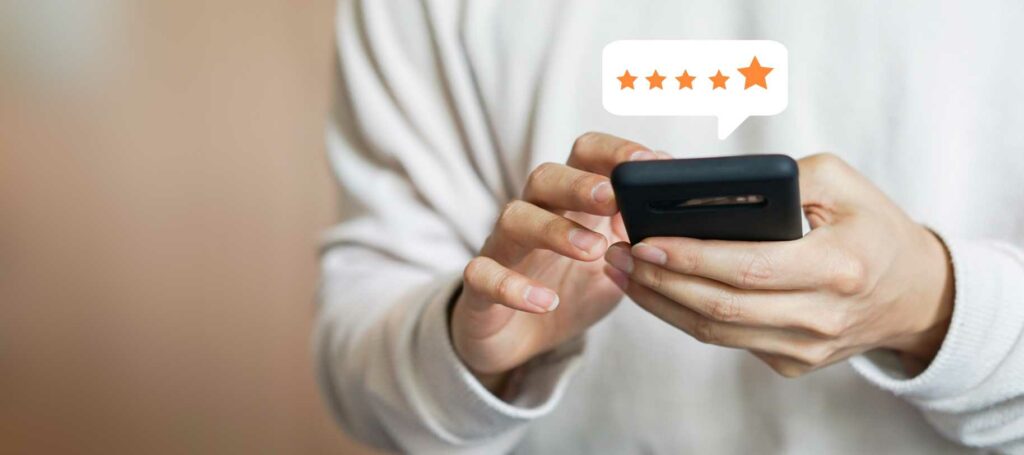 Do yourself a favor and research the reputation of the greenhouse manufacturer you are considering. Here are some questions to ask:
What kind of warranty is provided? How many years does it last and what types of issues are covered?
How long has the company been in business, and what customer satisfaction reviews does it earn?
What kind of technical assistance will be available post sale?
Where are the products manufactured, and do customer service representatives have direct experience with the products?

Outdoor Personia will prepare the foundation, obtain any needed permits, and work with you to make your dreams of a beautiful, fully functioning greenhouse a reality!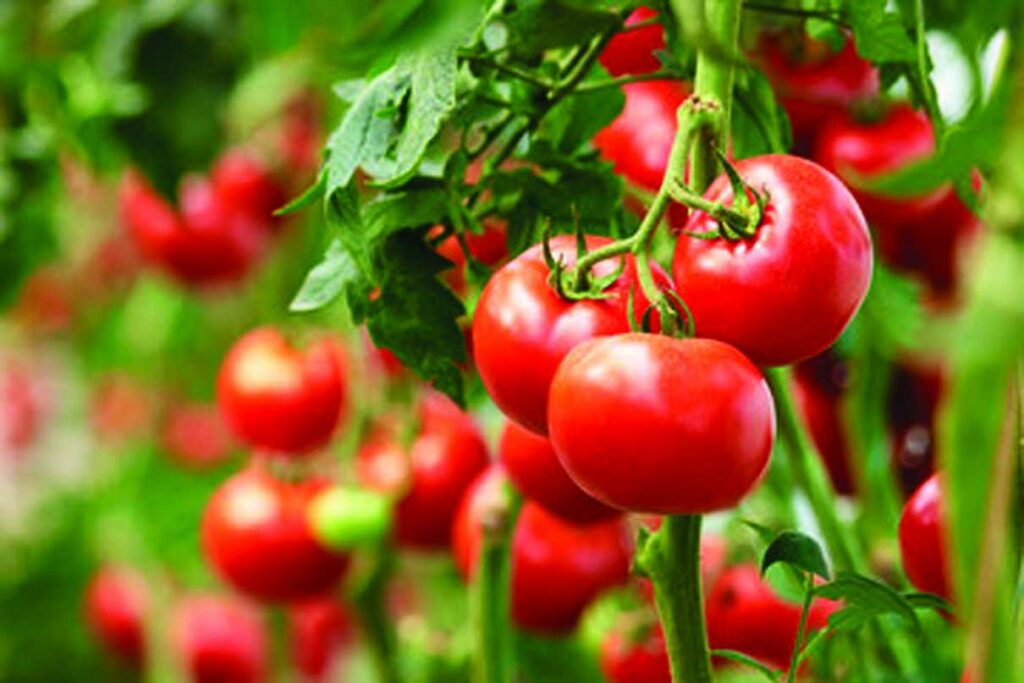 Our focus is to provide you with a customized greenhouse that best suits your unique needs at the best value for your investment. We don't want you to look at your new greenhouse and say, "If only I would have done that differently!"
Let's grow together!