Turn your house into your dream home today! Outdoor Personia has partnered with Home Loan Investment Bank, FSB to provide our customers with a way to finance your home improvement projects quickly and affordably.
Title 1 Home Improvement Loans require no equity in your home, have no pre-payment penalties or necessary appraisals, and the interest may be tax deductible to you as the homeowner (please check with your tax professional).
Home Loan Investment Bank is a Federal Savings Bank that has been providing loan options for 60 years and is dedicated to providing excellent service. Home Loan's loan officers are available 5 days a week to handle all aspects of your account.
FHA Title 1 Home Improvement Loan
Borrow up to $25,000 for a single family home or up to $12,000 per unit (max $60,000) for a multi-family property*
No Prepayment Penalties
Interest May Be Tax-deductible**
No Equity Required
Low Fixed Rates
HLIB Advantage Home Improvement Loan
When $25,000 isn't enough, you may be eligible for the HLIB Advantage Loan with access to an additional $40,000.
Maximum loan amount of $40,000*
Maximum term of 15 years
Loan proceeds are for eligible home improvement projects only
Borrower must obtain an FHA Title 1 loan from HLIB in order to qualify for The HLIB Advantage Loan.*
Existing customers are eligible to apply for the HLIB Advantage Loan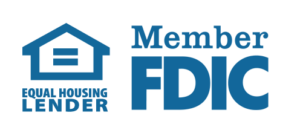 *Subject to credit approval. Some home improvements will not qualify. Contact Home Loan for more details. Limits vary depending on type. New residential structures must have been completed and occupied for a minimum of 90 days. **Consult with a tax professional. Limits vary depending on property type. Terms and conditions apply.
2. We will contact you to have a conversation. 
3. Together we'll build your dream backyard!