Do you know of anyone in your own community that may be in need of assistance? Periodically, we are proud to offer our services to those in need, so please feel free to get in touch and tell us your story.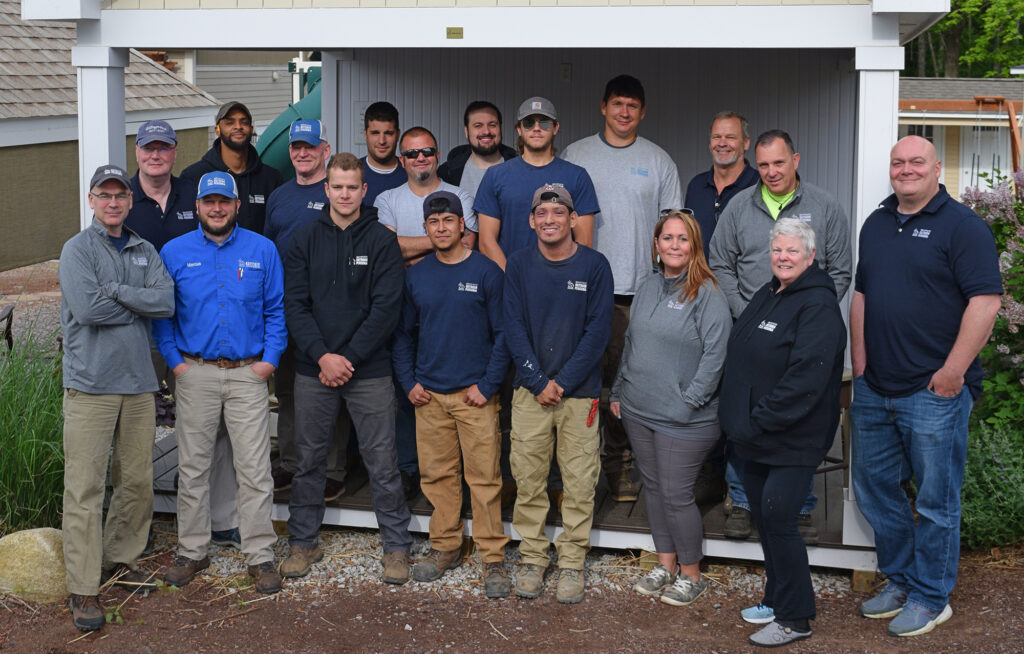 Spring 2022 Community Service Day
Once again, our Outdoor Personia Team steps up to make a difference in the lives of neighbors and friends in our community!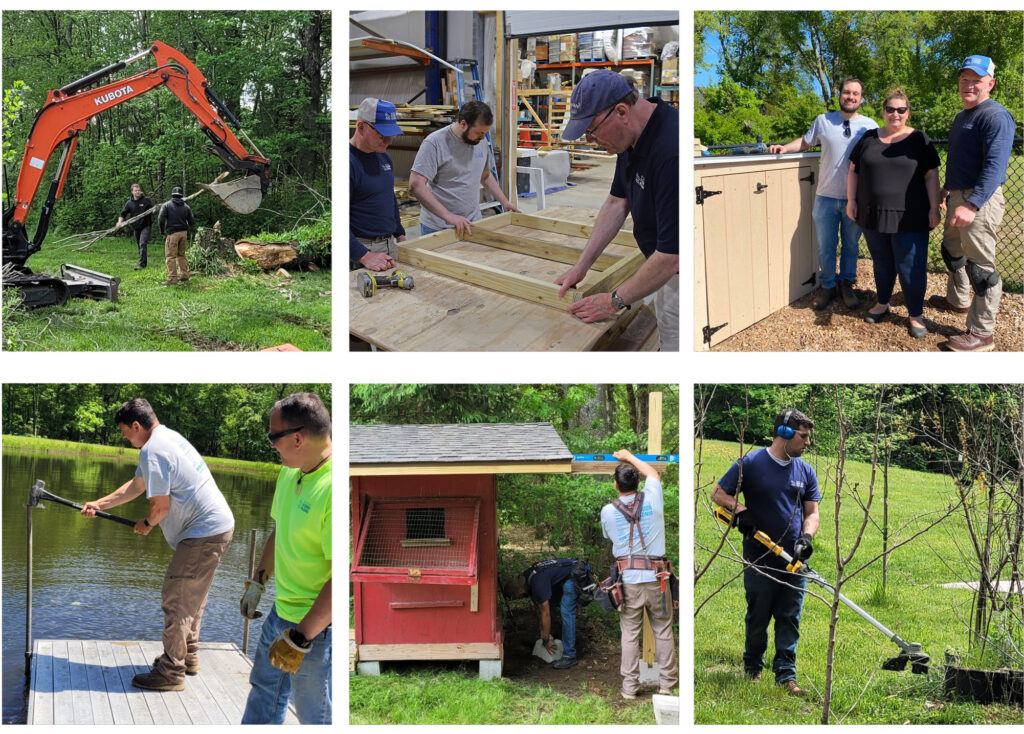 We set out on a wide range of causes on our mission of service, each needing a unique type of assistance that our amazing team members were glad to help with. A friend's property had become overgrown and in need of much TLC including tree trimming and repairing an aging chicken coop. Also, a community playground was in need of a small storage shed to keep toddler toys and sports equipment secure.

Another Team was able to repair and replace this home's aging vinyl siding. A talented crew of carpenters also built a staircase with added storage space so our friend can now safely store her belongings without climbing to her attic.
With much gratitude we honor our Outdoor Personia Team after a successful day of blessing the community!